In its commitment to providing innovative solutions and staying at the forefront of technology, the Tobruk Municipality platform was designed using the latest web development frameworks and technologies. The project team followed a comprehensive project management approach, which included requirements gathering, system design, development, testing, and deployment.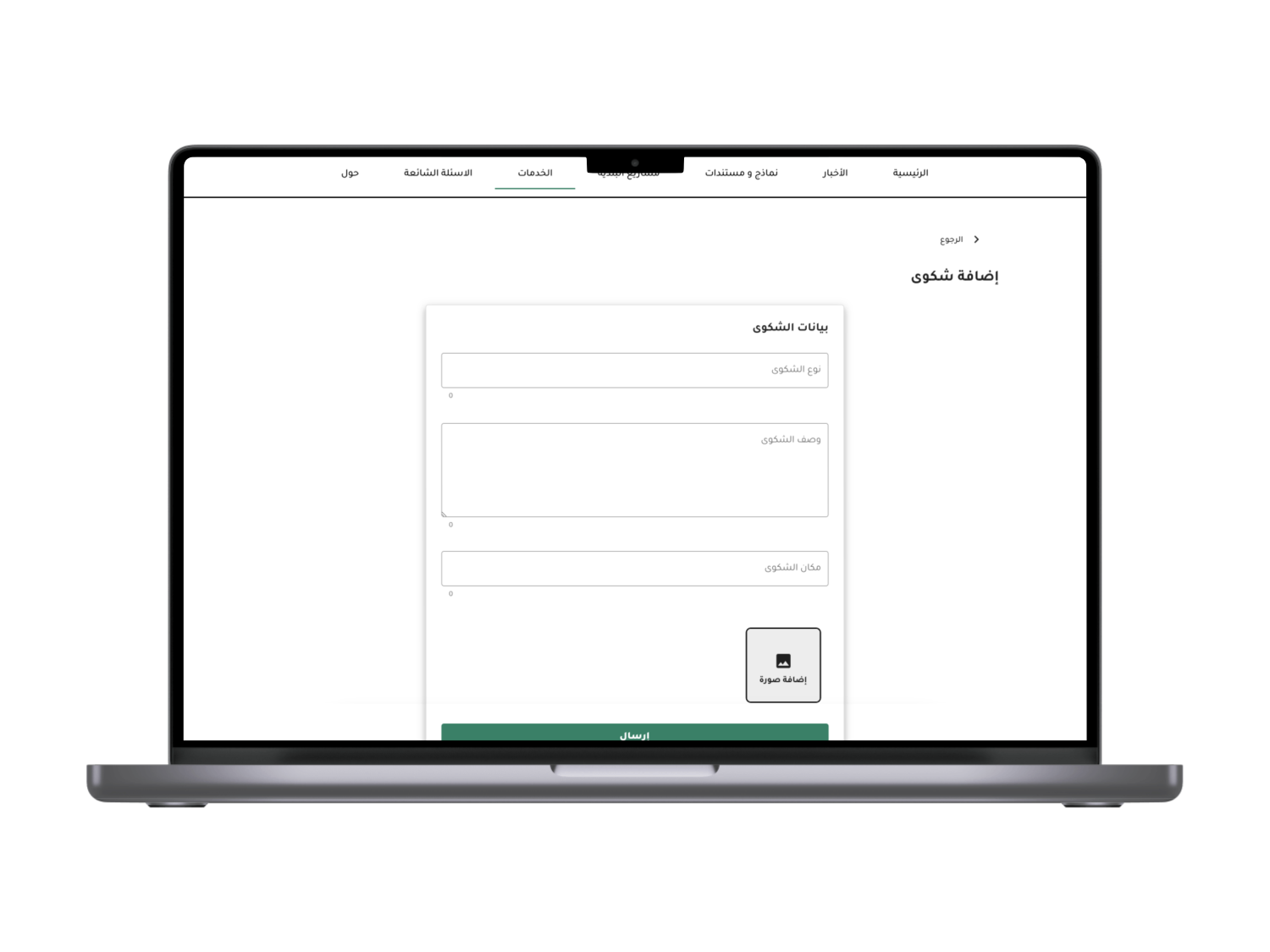 One of the key features of the Tobruk Municipality platform is the ability for citizens to submit reports. This feature was designed to address the issue of citizens' lack of awareness about their municipality and to provide a channel for citizens to report complaints, suggestions, or issues related to the municipality's services or infrastructure.
2) Track the Status of the Report
Once the report is submitted by a citizen through the Tobruk Municipality platform, it is automatically assigned to the relevant department within the municipality for review and action. The department responsible for addressing the issue will receive a notification of the report and can access it through the admin dashboard.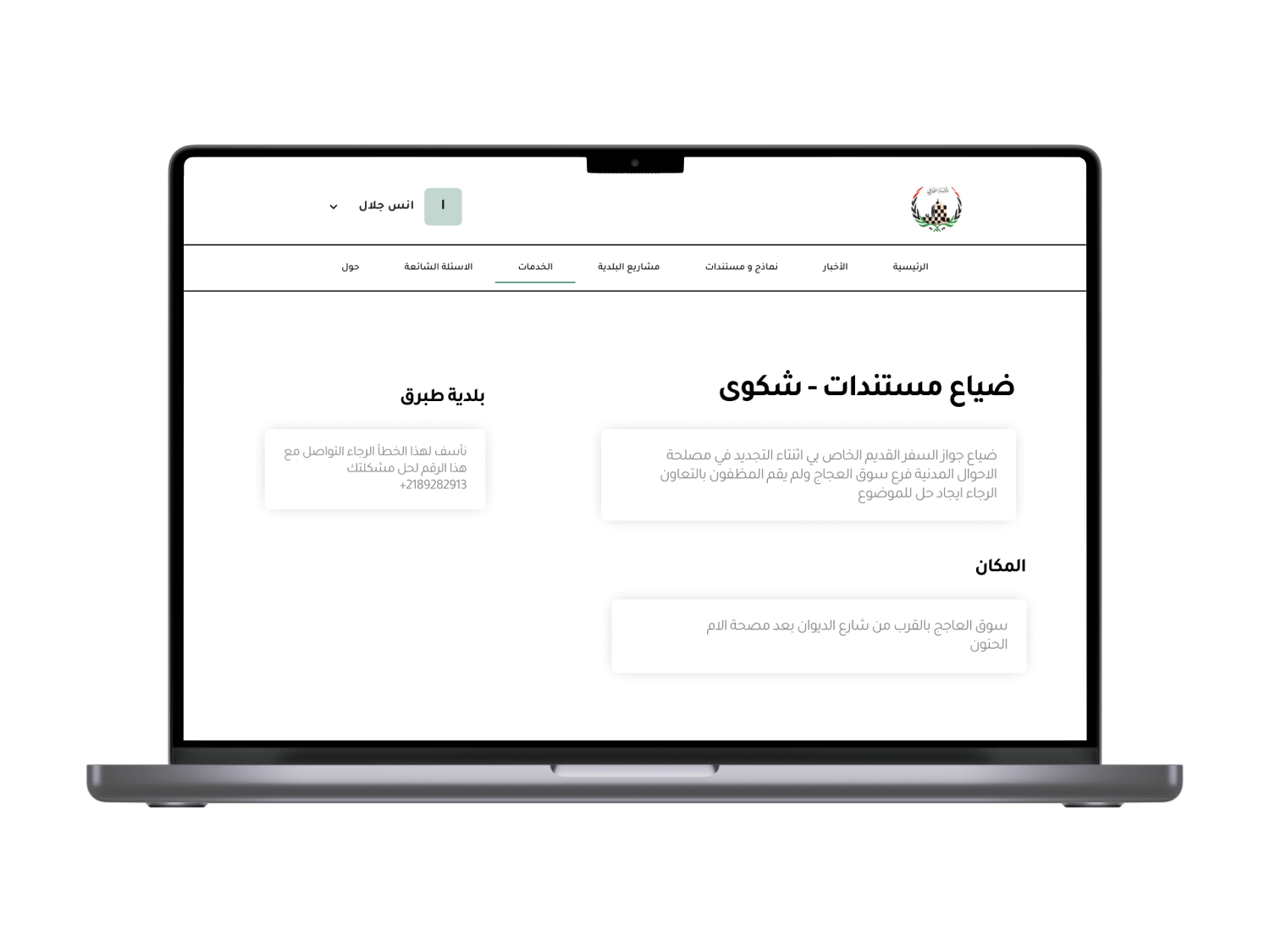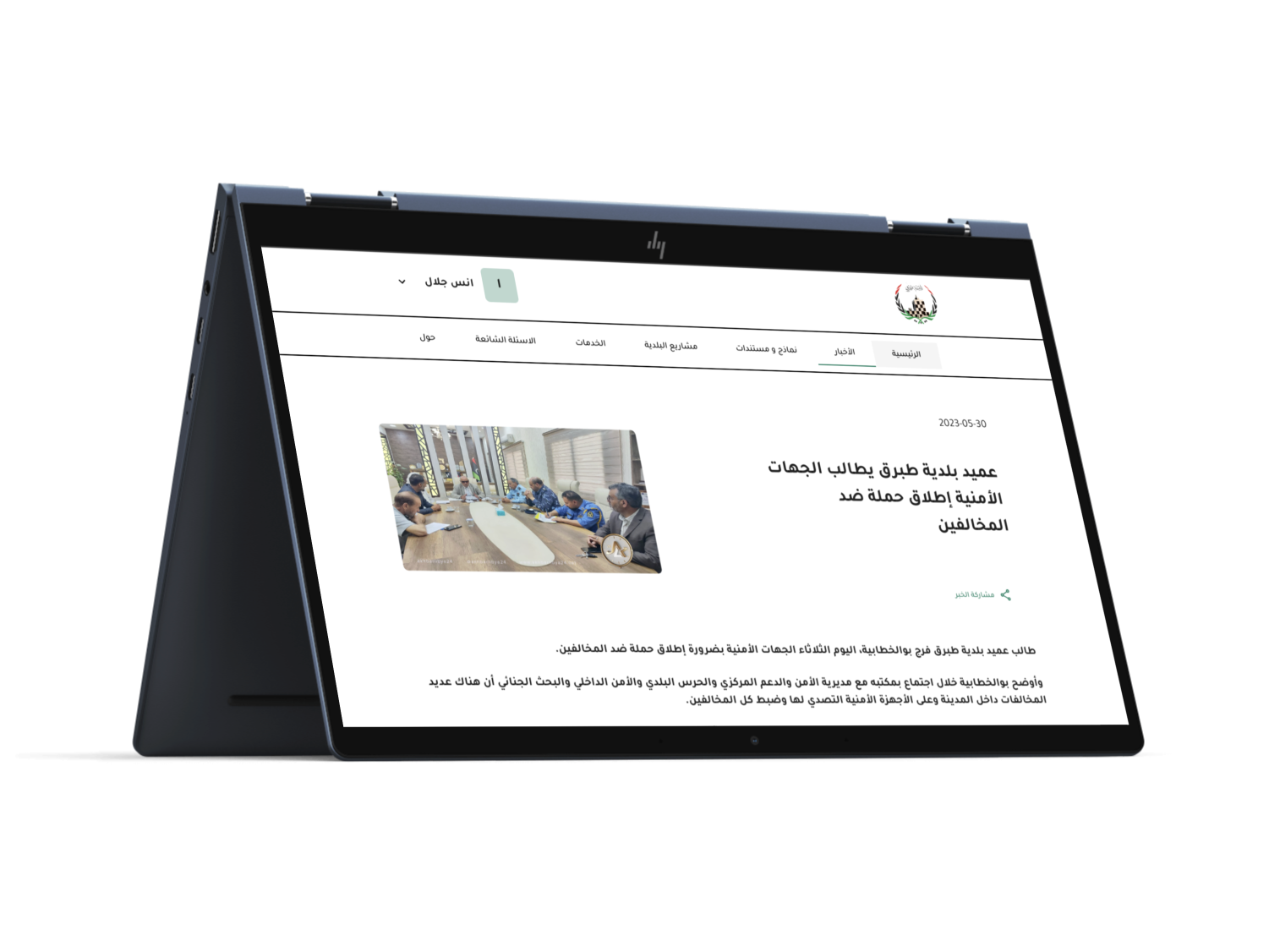 The news feature of the Tobruk Municipality platform is designed to offer citizens the latest news and updates concerning their municipality. This feature is critical in promoting transparency and citizen engagement as it keeps citizens informed about the activities, initiatives, and policies of the local government.
The platform's forms download feature offers citizens easy access to a wide range of forms and documents related to their municipality. This function is crucial in promoting transparency and efficiency in service delivery since it allows citizens to access and download the necessary forms and documents required for various municipal services.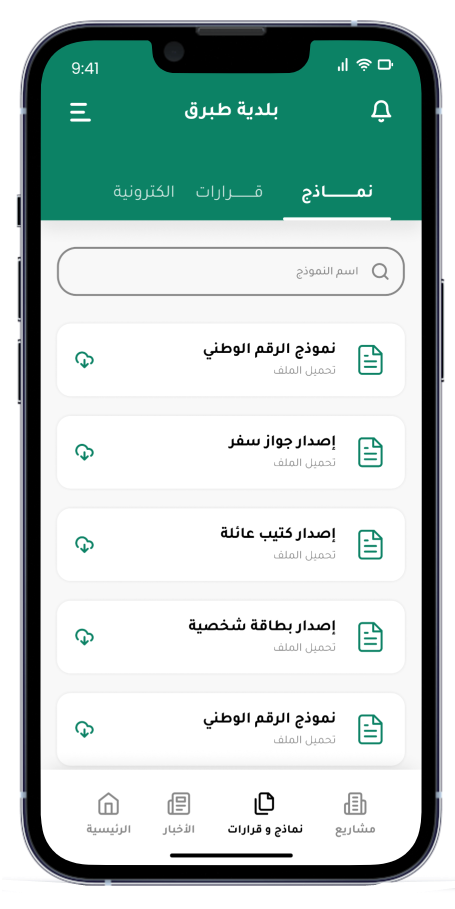 Thanks for reading, have an idea? we will make it a reality.