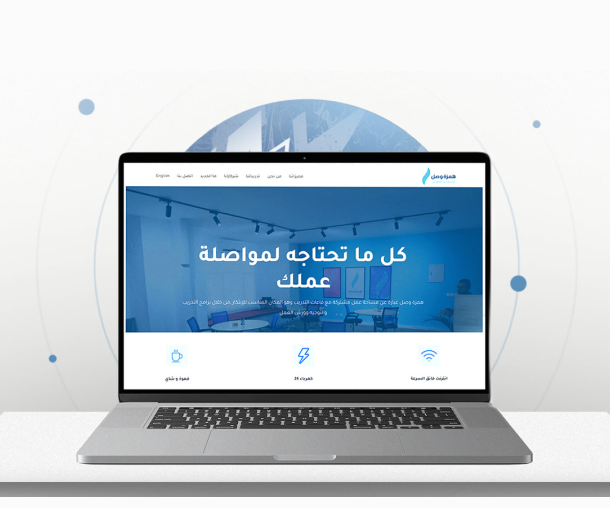 How we designed HW Center's Website?
Artisans worked on designing a website for the Hamzat Wasl Center for Training and Development in order to introduce visitors to the site with the center's services and provide communication channels with them, and to take users on a quick tour from their places to the Hamzat Wasl Center and show them the work and services of the center in addition to presenting a group of various articles.
ARTISANS designed a website for HW Center, a coworking space based in Libya, which effectively presents their services and amenities to potential clients. Our design includes communication channels that foster a sense of community and an articles section that establishes HW Center as a reputable source of information in the industry. The website serves as a valuable tool for HW Center to attract new members, increase occupancy rates, and position itself as a leading co-working space in Libya. Moreover, HW Center is also becoming a popular destination for people who want to study, making our website an ideal platform to showcase its offerings to students and professionals alike.