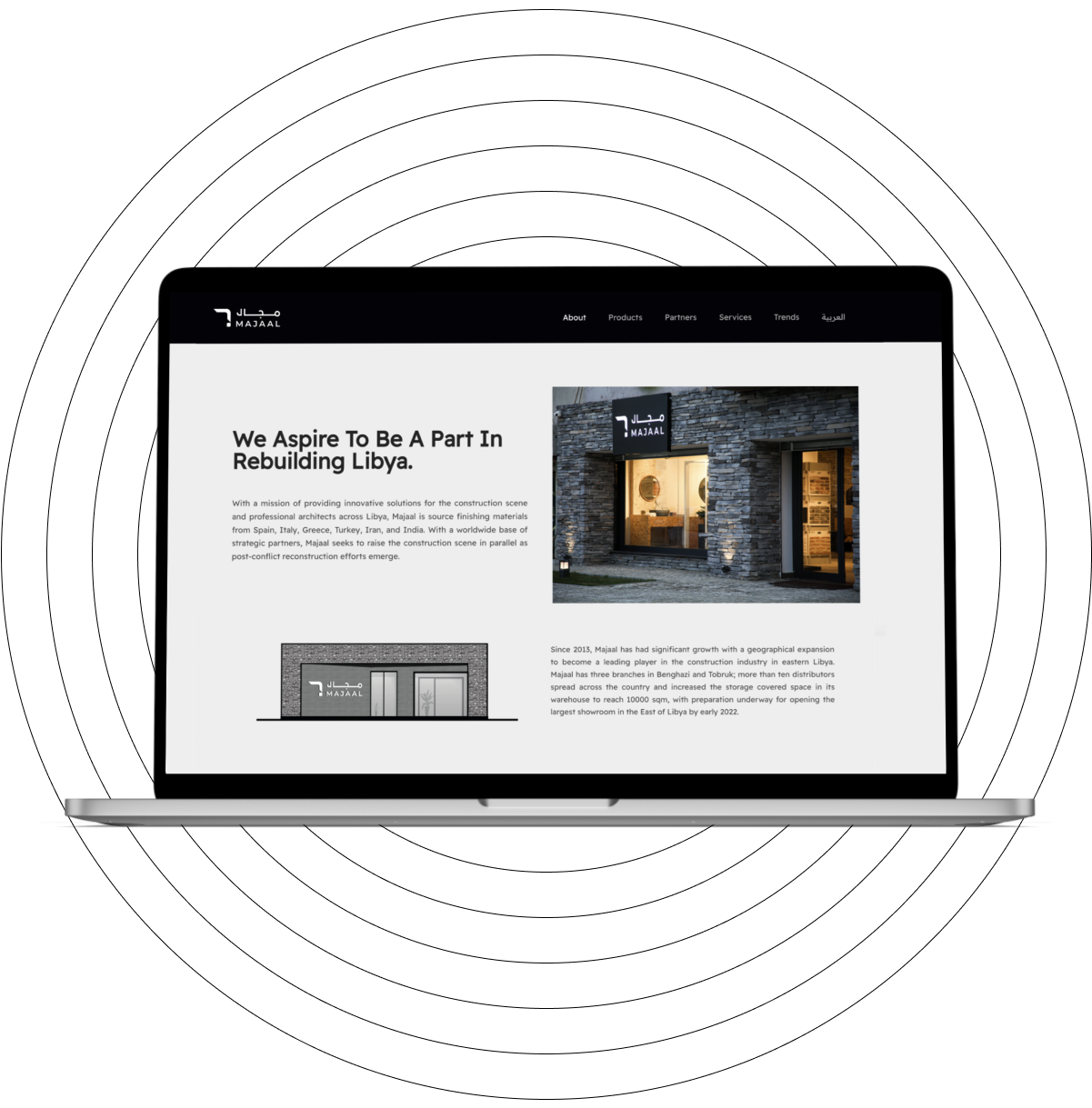 How we designed Majaal's Website?
Artisans had the pleasure of working closely with Majaal to design a website that perfectly captures their brand identity and showcases their innovative solutions for the construction industry in Libya. Our team worked tirelessly to create a visually stunning and engaging website that highlights Majaal's products and services, while also emphasizing their commitment to quality and professionalism.
Through careful planning and collaboration with Majaal's team, Artisans was able to create a website that provides visitors with a seamless and intuitive user experience. The website not only introduces visitors to Majaal's services and products, but also allows them to quickly and easily learn more about the company's mission, values, and expertise.