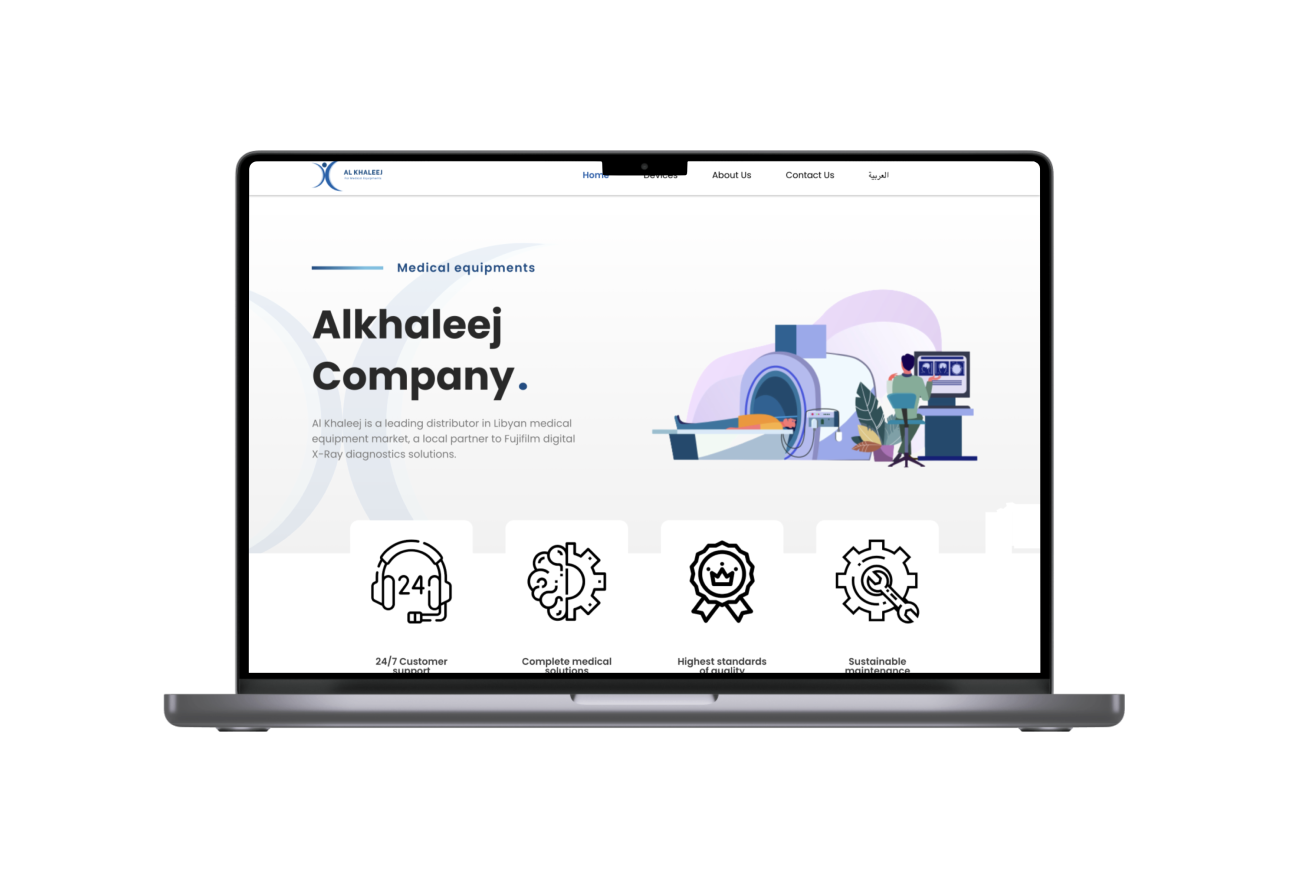 How we designed Alkaleej's Website?
Artisans had the pleasure of working closely with Al Khaleej to design a website that effectively showcases their range of medical equipment solutions for the healthcare sector in Libya. We focused on creating a visually appealing and responsive website that highlights all their devices, while ensuring that it is accessible on all devices, including mobile devices.
We also ensured that the website design is simple and clear, with a clear message that communicates Al Khaleej's commitment to providing high-quality medical equipment and excellent after-sales services. Our goal was to create a website that is user-friendly and easy to navigate, allowing visitors to quickly find the information they need about Al Khaleej's products and services.