Discover a vast selection of electronics and stay updated on the latest prices and special offers with the AG app. Explore the world of technology and find exactly what you're looking for with ease.

Embracing smart tech solutions to digitalize processes
As businesses continue to evolve and adapt to the digital age, it's important to explore and implement technology that can streamline processes and improve efficiency. Smart tech solutions, like the AG Store app, offer a range of benefits for companies looking to modernize and stay competitive. From automating tasks to optimizing communication and data management, these tools can help organizations stay ahead of the curve and thrive in the digital world.
Arriada Group (AG) was relying heavily on chatbots on social media to interact with their clients. However, this method was becoming increasingly inefficient as the company grew and the volume of customer interactions increased. AG needed a more streamlined and efficient way to connect with their customers.​
To address this issue, our agency "Artisans" proposed the development of a dedicated ecommerce app for AG. The app would allow AG to directly connect with their customers, providing a more efficient and personalized shopping experience. It would also allow AG to better manage their inventory and streamline their sales process.
The AG Store app, aims to provide a more efficient and personalized shopping experience for AG customers. It features various tools such as a knowledge-base for brands, multiple product variants, cross-platform compatibility, and a dark/light theme option. With these features, we hope to help AG become a more digitally advanced organization and improve their customer interactions.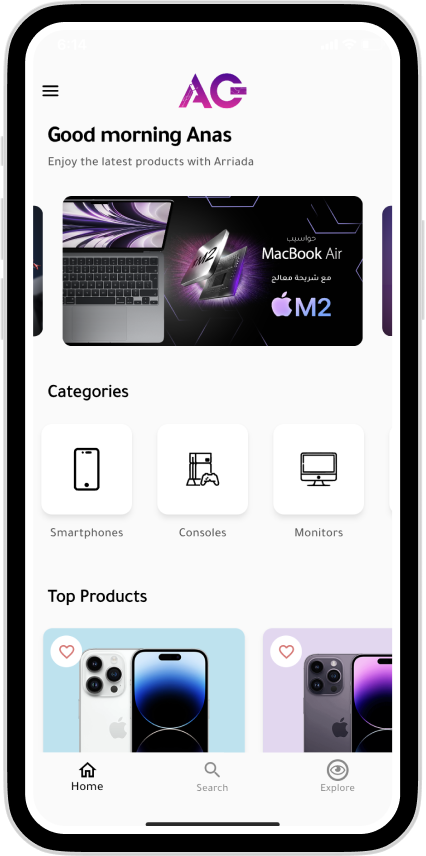 The home screen was designed to be dynamic and easily customized, it can offer shortcuts to users to allow ease-of-access to the most relevant content.
Advanced smart search engine
Powered by Algoloia's AI search technology, users can reach their desired products even with typos in English or Arabic.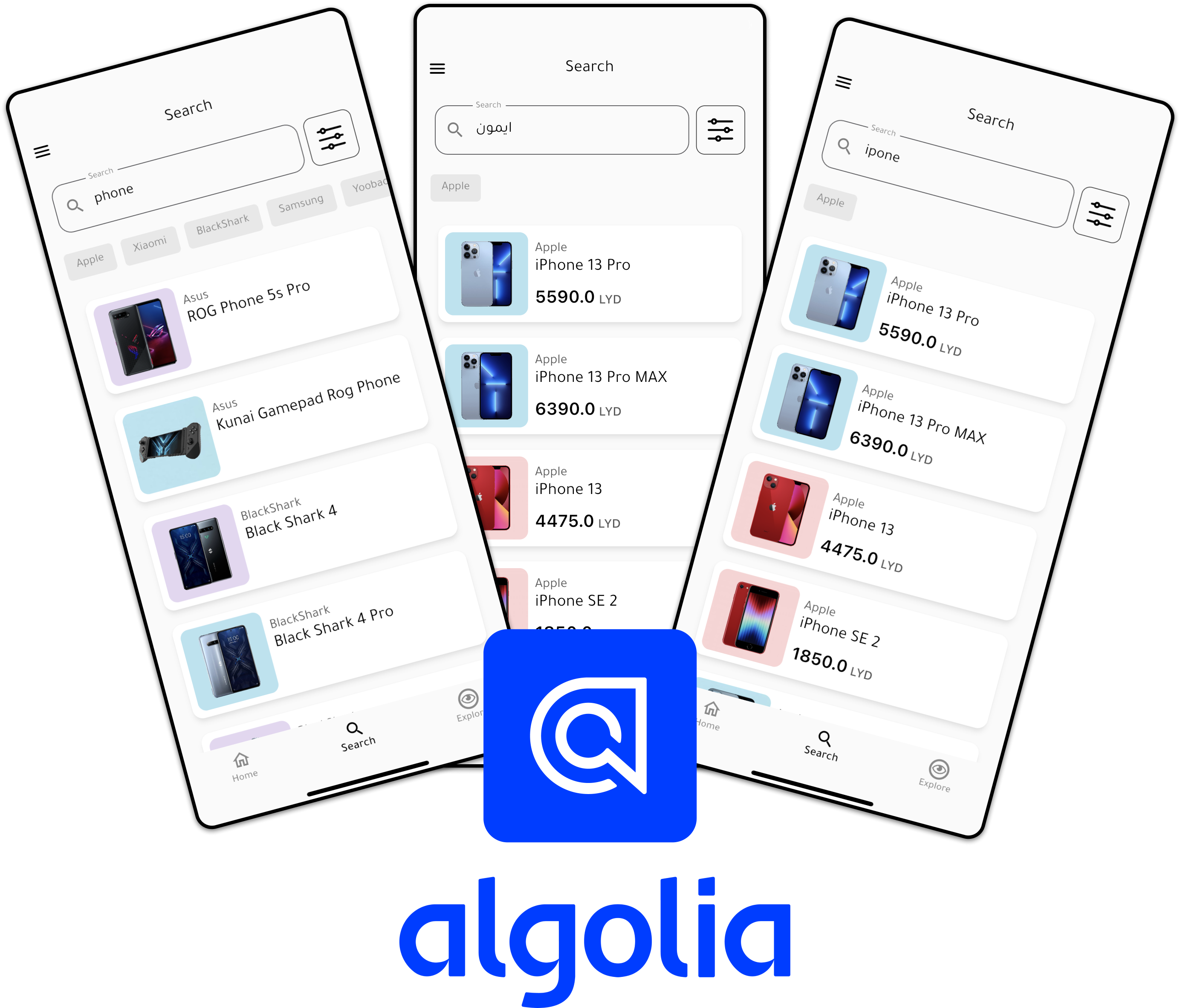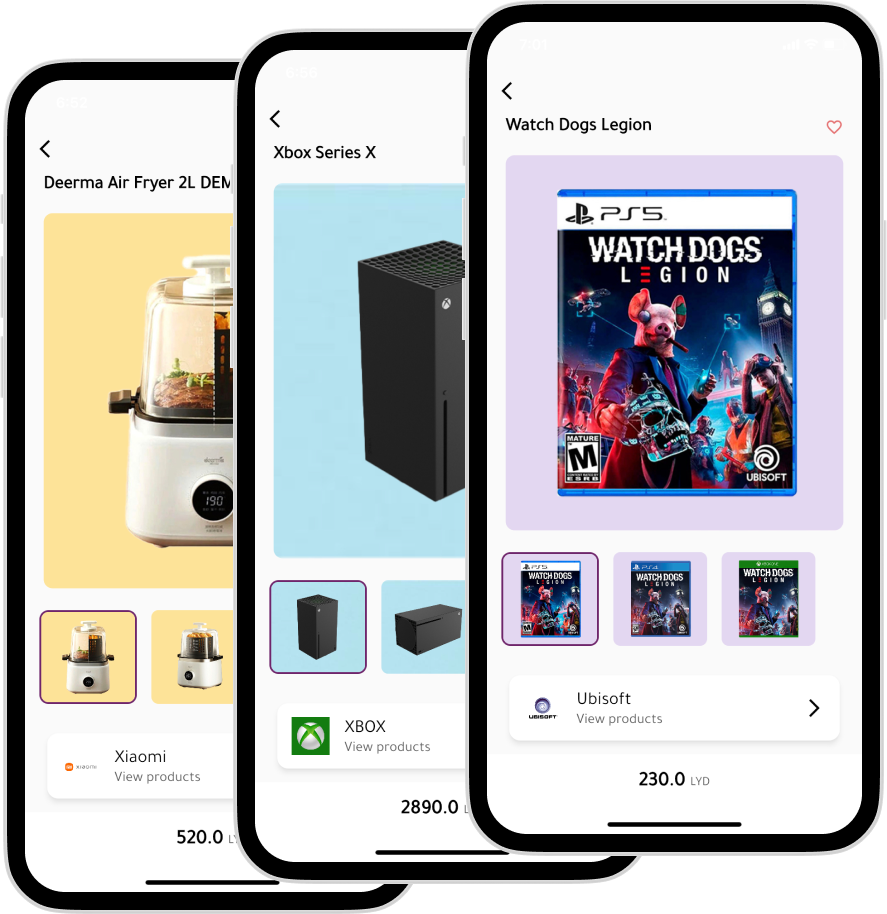 Diverse collection of products
The app is designed to be dynamic and inclusive, offering a friendly user experience for any type of product. Whether it's fryers, gaming consoles, or video games, the platform is able to handle a wide range of items and provide a smooth shopping experience for customers.
AG Store's knowledge base feature allows users to learn about the brands behind the products they browse, providing valuable information and insight into the products they are interested in.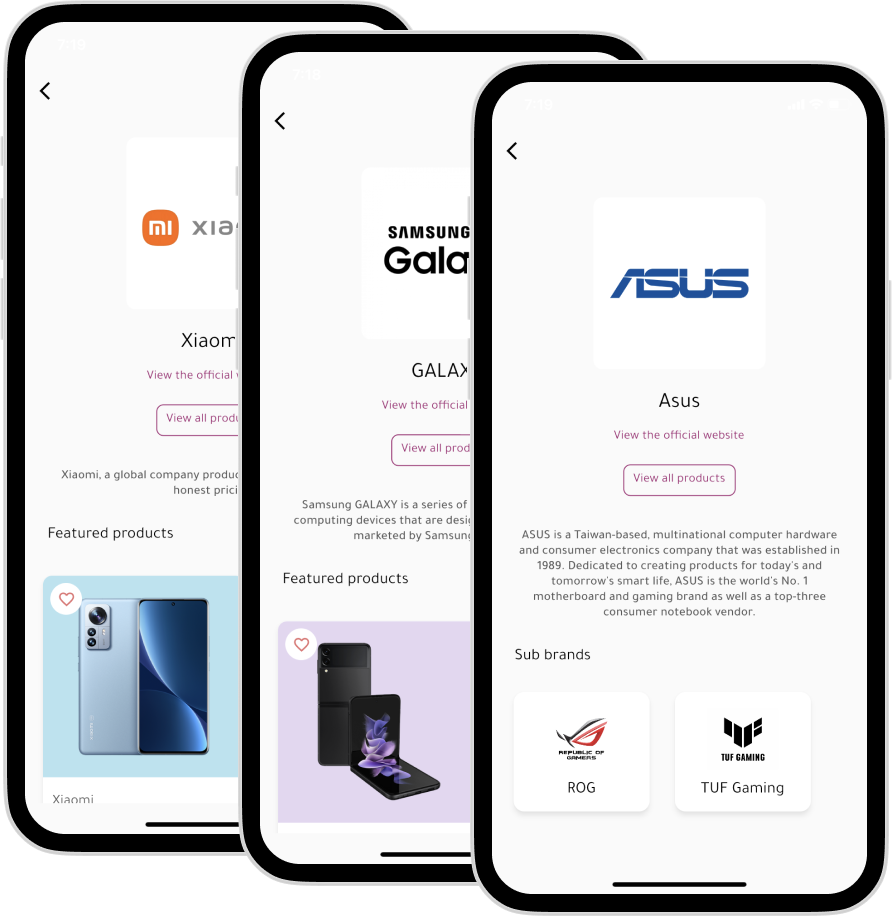 One product, multiple variants
The app's variants feature allows users to easily find the exact product they want by selecting from various attributes such as color, ram, storage, and store. This not only makes the search process more efficient, but also helps to streamline the way products are stored in the database, saving resources in the process.
making it easy to compare the specifications, features, and performance. This visual representation enables you to quickly identify the similarities and differences between devices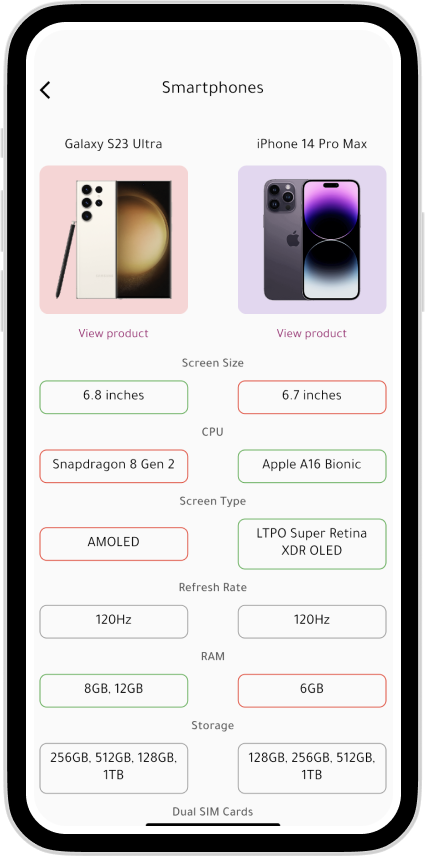 Experience Effortless Ordering Management
effortlessly track your progress, manage your shopping list, and stay informed about prices every step of the way. Add items to your cart and watch as our dynamic interface showcases your list, ensuring you have full control over your purchases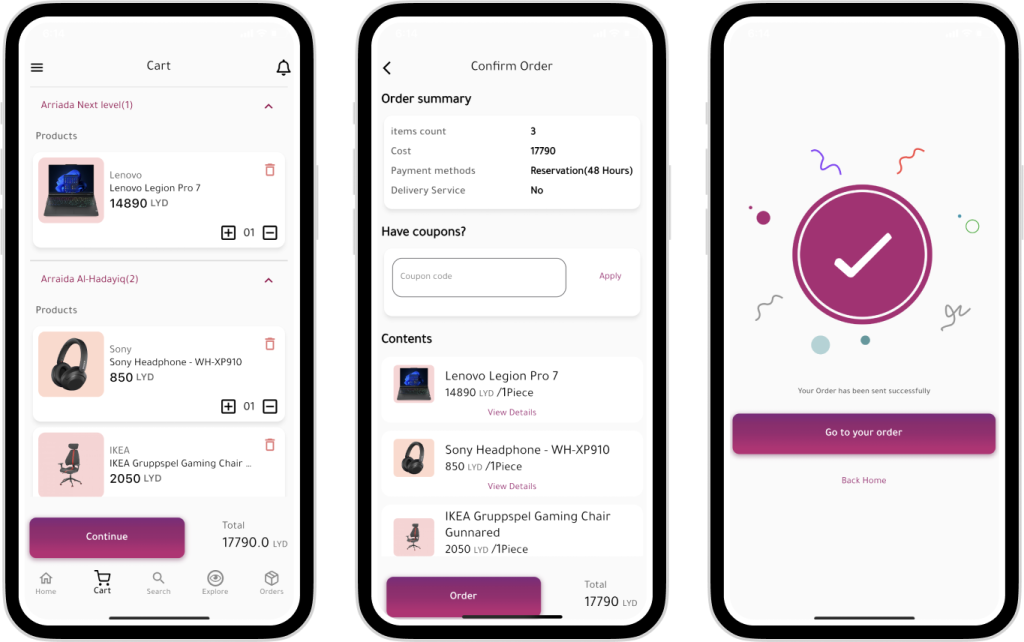 Custom Orders feature, revolutionizing your shopping experience! Not only can you request items that are currently unavailable, but now you can also customize certain products to match your preferences. With FlexiOrder, you have the power to set the product name and provide the product link from any store you desire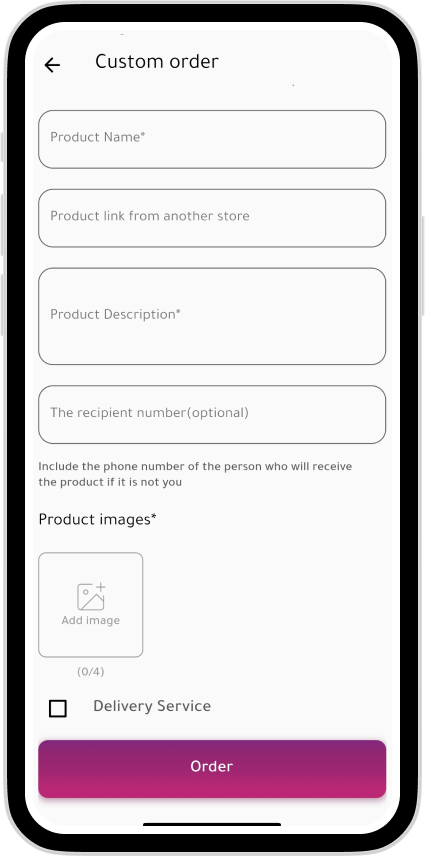 Advanced and fully customized control
Thanks for reading, have an idea? we will make it a reality.