Slinger is a gamified platform that focuses on optimizing the experience of the gamer in many aspects.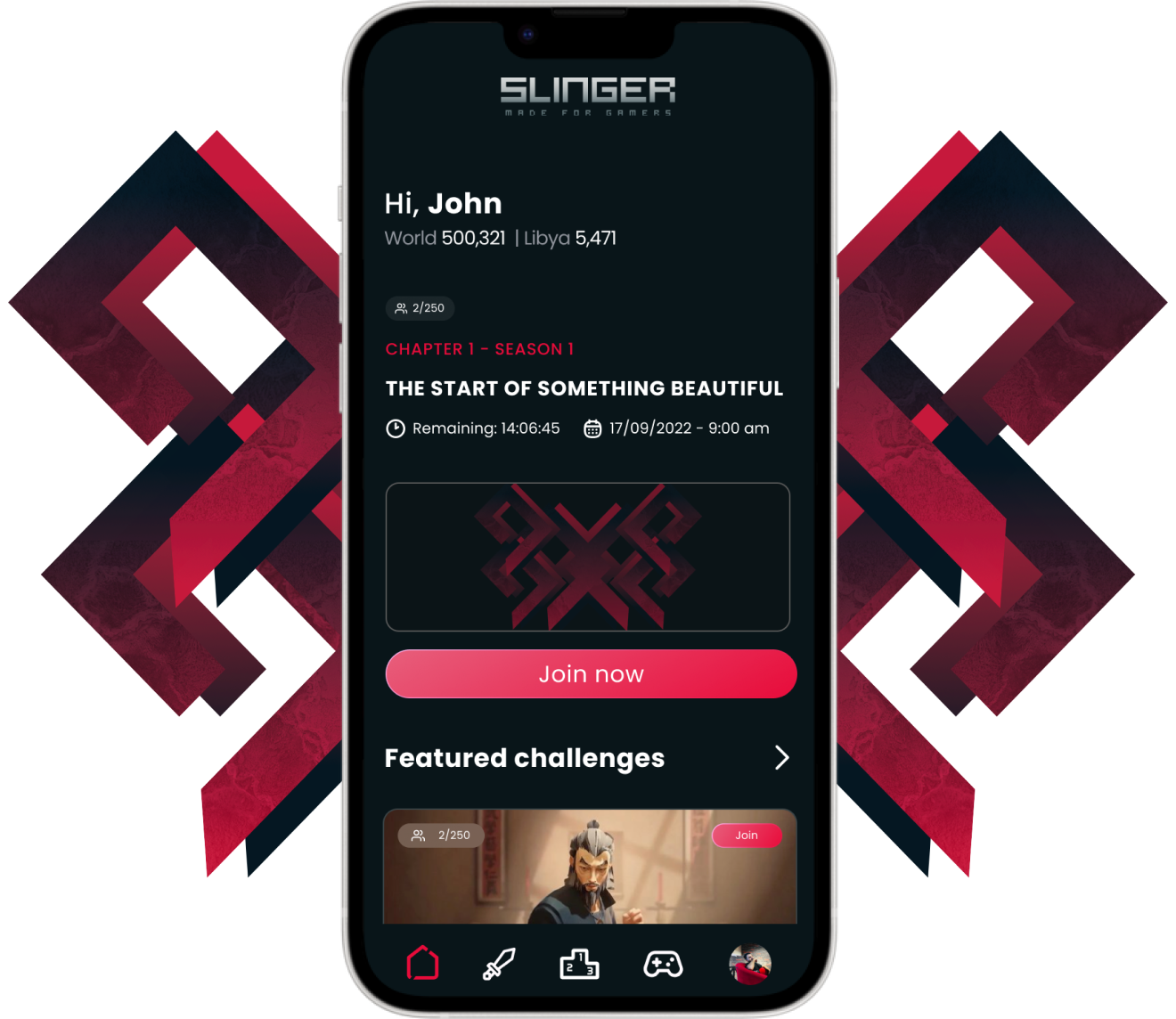 Gaming is not anymore just about playing games, players need to compete with each other and keep track of their progress.
Slinger aims to optimize gaming experiences from every perspective, by introducing its platform to gamers to thrive and connect.
Sligner's platform makes it seamless for gamers to get in the loop of contest and up their game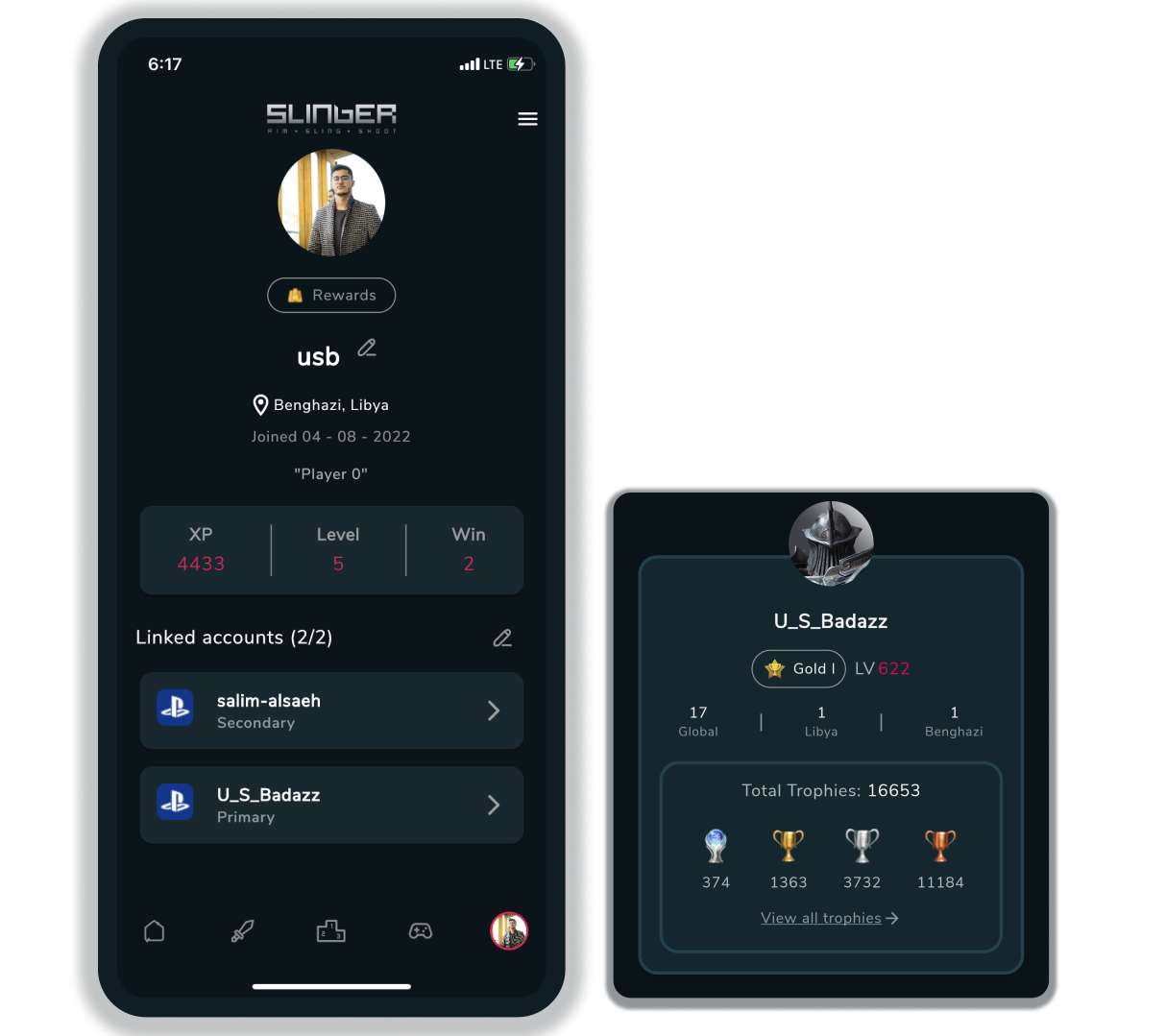 Easily connect your PlayStation Network (PSN) account and access all the features of the platform. Benefit from accurate leaderboards, and share your gaming data and achievements with the community. This feature allows you to connect with other gamers, compete and be recognized for your achievements.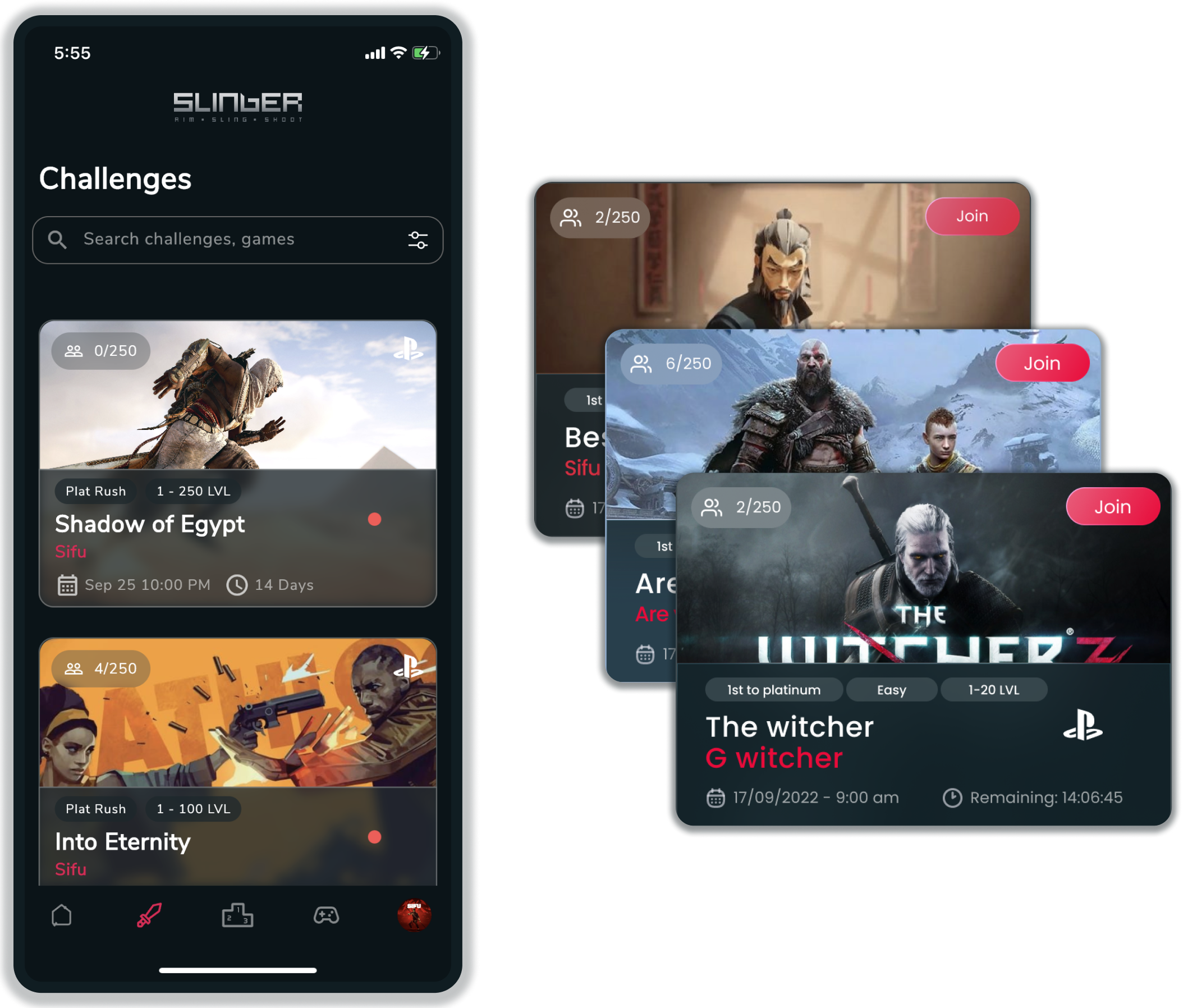 Slinger Challenges is a section of the platform where users can participate in organized challenges. These challenges are designed to test the skills of gamers and give them an opportunity to showcase their achievements. Users can participate in a variety of challenges, such as plat-rush, time-based challenges, and first-to-plat challenges, and earn rewards for their efforts.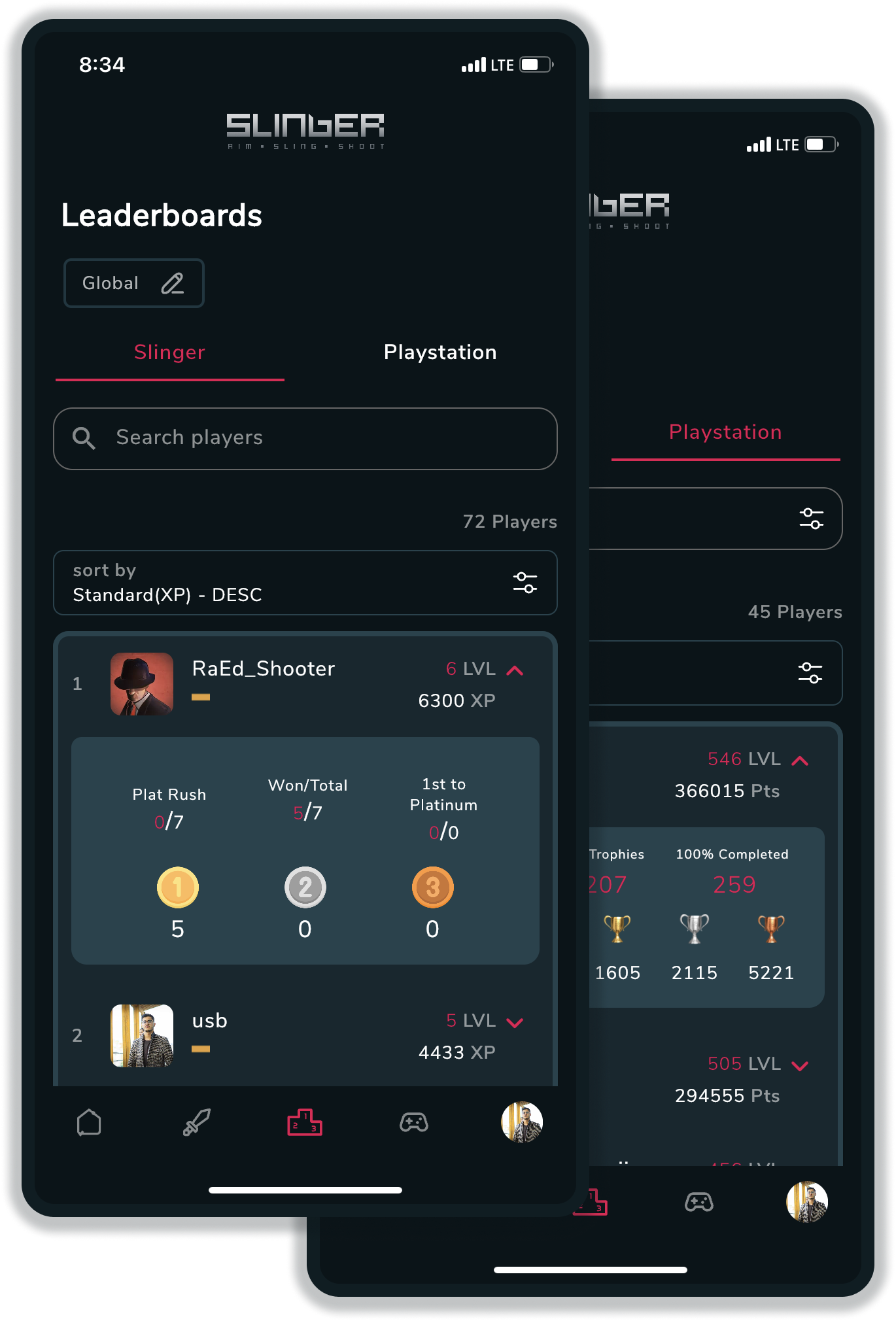 Competitive Rankings is where users can view leaderboards and compare their performance against other players. This feature allows users to see how they stack up against other players in terms of trophies, scores, and other achievements. Users can track their own progress, see where they stand among the community, and challenge themselves to improve.
Having fun is paid in rewards
The platform gamifies the gaming experience by providing rewards for completing challenges, This feature encourages users to play more, discover new games, and connect with other gamers who share similar interests. Users can earn rewards such as in-game items, discounts, and access to exclusive content.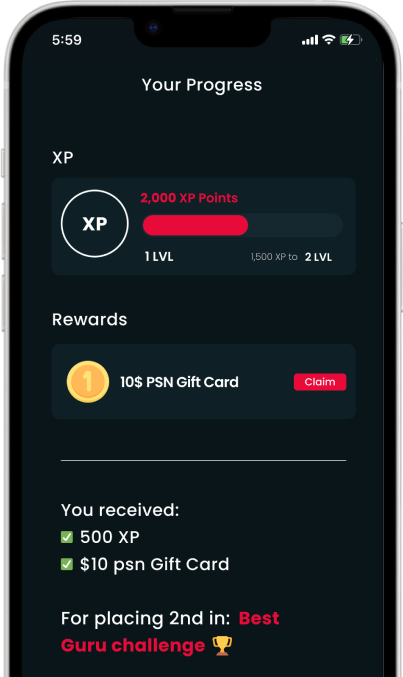 Accessible Gaming History
Easily track your gaming history and progress from anywhere, anytime. Review past games, set goals, and track progress through the platform.